APPLICATIONS FOR
NON-DESTRUCTIVE TESTING ARE COUNTLESS.
Vetorix offers in house and on-site services for the following sectors: Automotive, Racing, Aeronautics, Marine and Industry.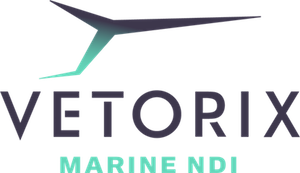 Sub-surface and internal air voids can lead to aesthetic or structural failures
VTX introduces a new NDI process by combining advanced techniques. The scope is firstly to extend the coverage to 100% of the surface (NOT the conventional "grid" check), and secondly to crosscheck the previous results with a second NDI method, to be more precise on the evaluation and detailed on the flaws positioning. Time is the essence: if the anomalies are detected earlier (when the hull comes out from the mold), all the repair works will be less expensive. Integrating a standard hull manufacturing process with this new NDI approach permits a real time monitoring of the production preventing the unpredictable costs.
The Non-Destructive Inspection of metals
experienced a significant change in the last half of the twentieth century although is still a large and varied market worldwide. Our qualified experts are fully trained to operate on site or in house (in Vetorix headquarter) to find the best solution that suits your needs. Thanks to our wide range of NDI techniques and over thirty-year experience we can guarantee high standards for both the standard service and the customized one. We believe in monitoring the quality of the material (supply chain) to provide you with accurate information to make the welding and other manufacturing processes efficient and cost effective.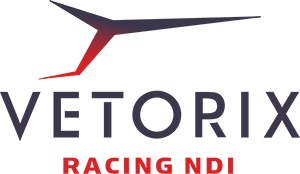 Almost all the components in the racing industry
need to be inspected for discontinuities that could lead to failure. In this particular sector, safety and high performance go hand in hand. Beyond having the most advanced equipment, the experience is what makes the difference. Vetorix has been cooperating with racing teams since more than 10 years and therefore our know-how is hard to beat.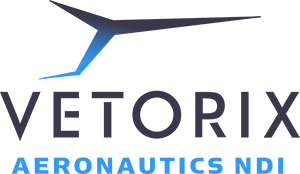 Our mobile inspection systems lead to the reliable detection of…
water, air or any other kind of inclusions, disbondings, delamination or general structural damages in composite materials. The use of new combined technologies allows to enhance the POD (Probability of Detection ) level by fulfilling or exceeding the aeronautical standard procedures (e.g.: Boeing, Airbus,…), on the other hand we can provide standard inspection services by using conventional techniques.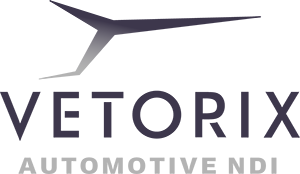 Everything is moving to the lightweight material.
The automotive industry therefore has a vast need for inspection: the complex geometry and the refined shapes require a high level of knowledge. Besides the existence of critical areas and the use of heterogeneous and innovative materials make the customization compulsory. This means that extremely accurate NDI solutions need to be implemented. Demanding customers deserve an efficient and high-quality service; therefore, our flying inspectors are ready to travel anytime to your location to find the best solution.